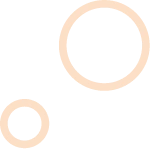 SUBSCRIPTION

NEXT GENERATION IPTV.
The # 1 High Quality Premium IPTV Service Provider with HD channels, Movies, Sports, PPV Events, Kids Network, VOD and Much more..

3 Easy Steps To Get IPTV Line 💰
1 month
Premium Subscription
12 Month
Premium Subscription
3 Month
Premium Subscription
The Working Equipment, IPTV is Awesome!
Connect To Unlimited TV Premium Channels With 4K, Easy And Anytime Without A Limit.
Create The Best
Experience!
Use IPTV to watch your favorite TV channels with low cost and better experience, Means never worrying about higher TV TAXES.
Cartoon Channels

Sports Channels.

News Channels.

Entertainment Channels.

TV Shows.

Kids Programs.

Latest Series.

Latest Movies.

Can I use my subscription on multiple devices?
Please pay attention that 1 subscription IPTV Premium can be used on multiple devices but you can watch only on 1 device at the same time.
How long before I can use service?
We activate all new accounts 1 H to 12 hours hours after the invoice is paid.
Since we already have a 12 or 3 hour trial because of that, we offer a refund. If you have any issues, contact us or create a support ticket.
When does my subscription starts to be active?
It takes about 1-8 hours to complete your order after the payment is completed. We then activate it.